I'm so thankful to feature a few of my favorite bloggers as guest posters while I spend time cuddling our new baby girl and adjusting to life as a family of four.
I can't remember exactly how long I've "known" today's guest blogger, Anne of In Residence, but I remember her blog being a favorite of mine since before Jona was born. I find myself frequently pinning her content, from her simple yet chic style posts, to her book and podcast recommendations. I also love her posts about her adorable son Hendrik, who is just 2 months younger than Jona, so I'm thrilled to see she included him in this post!
mini me style
and dressing my kid to coordinate his parents (how old is too old to do this before it puts him in therapy someday??), some of my favorites of Shea's posts are the
mom and toddler style
ones. So while she is off loving on her new mini me (I confess some jealousy on the new baby snuggles
and
the chance to coordinate tiny shoes with a little girl), Hendrik and I are here to keep the mom and toddler style series going with some denim + rich hues perfect for fall.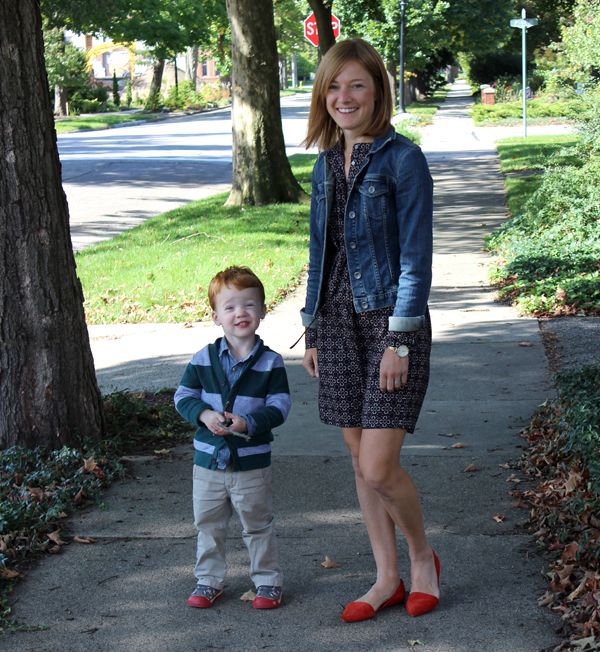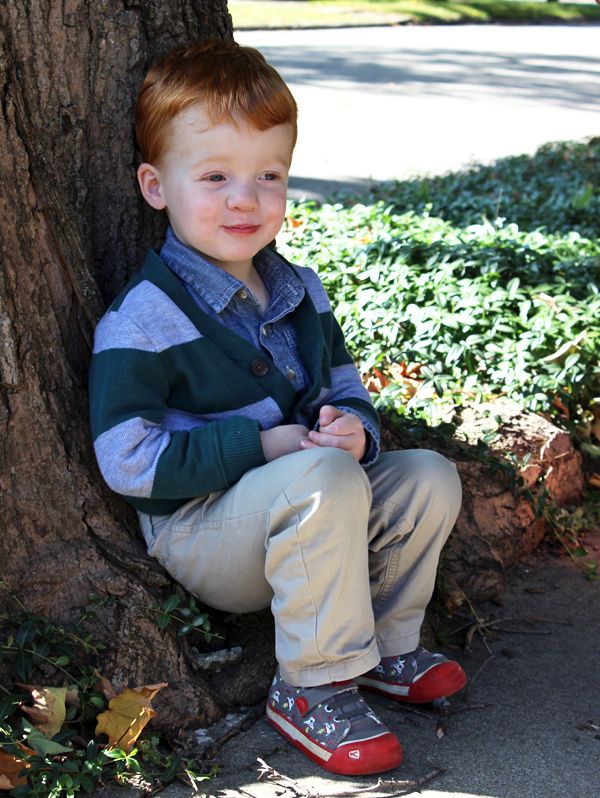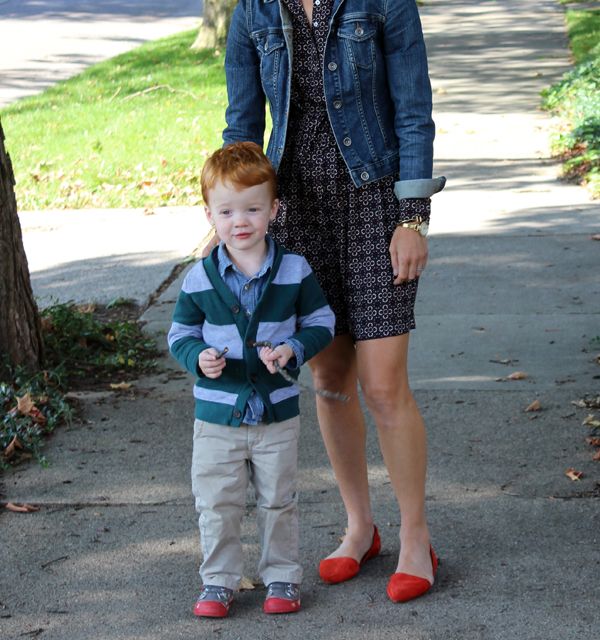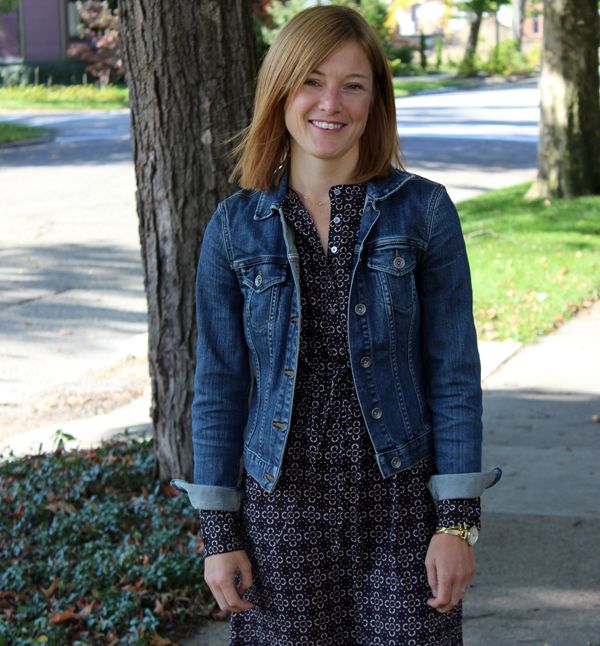 The key to coordinating style, rather than being matchy-matchy - and thus not being
too
weird - is taking a couple of elements from your own outfit and carrying those over into the kiddo's. This means moms of boys can totally have a mini me - they don't have to be your twin in a dress to play this game! With my personal go-to dress + denim jacket combo, I took the deep green color of my new favorite fall dress as inspiration to pull out Hendrik's striped cardigan, and mimicked the denim with his trusty chambray shirt. Then a pop of red on the shoes is just great with any outfit, really. (And the pop of red on the heads just comes naturally with this pair.)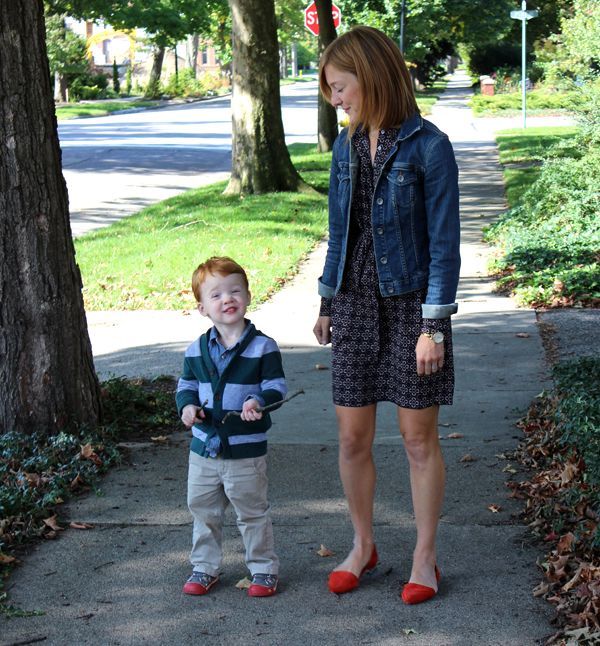 I think Hendrik could perhaps take a couple of tips from Jona on blog photo shoots though - this took an awful lot of cajoling (and letting him hold a stick) to get results of slightly blurry, mostly funny expression photos. But then that's life with a three-year-old. Shop mom and baby denim + jewel tones for fall:

Thanks so much Anne, and I wish we lived close enough to be in-person friends too! I love both of your fall looks. I have to say that Hendrik totally stole the show though--he is darling in that cardigan, especially with his red hair!! And I'm pretty sure I let Jona hold a stick in pretty much every photo shoot we do... whatever works, right?