I missed Two Birds' Inspiration Monday last week, but this week I got it together and joined in. Their challenge was a faceoff between two celebs wearing the same vest. I based my look off of Michelle Trachtenberg's denim and gray sweater outfit.
Sweater: Loft; vest: Old Navy; jeans: Gap; boots: Mia via DSW
Since my winter weekend uniform consists of jeans, a sweater, and boots anyway, it was a no-brainer. I just threw on my favorite vest (and I apologize if you're sick of it) and I was ready to go. This was what I wore to go see One for the Money with my best friend.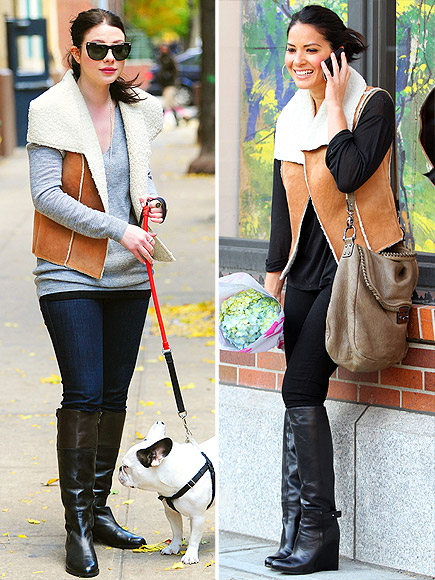 I really enjoyed the movie, and was surprised with how much I liked Katherine Heigl as Stephanie Plum. I just got into the series this year; I listen to the books in my car during my commute. Thank you Janet Evanovich for making my thirty minute drive fly by!