I missed out on last week's Inspiration Monday at Two Birds. (Mostly because I took one look at the pictures and decided there was no way the whole world needed to see them. Not cute.) This week went a little better, and the inspiration outfit on Emily Blunt (yes! a celebrity I know!) was perfect for a weekend day.
T-shirt: Gap; cords: Loft; earrings: The Limited; scarf: Old Navy; flats: Issac Mizrahi for Target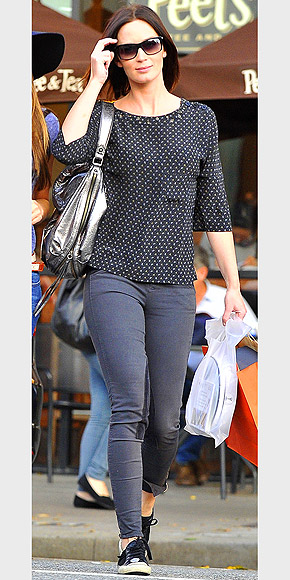 I changed it up a little so that I could wear this new spotted scarf I got on mega-sale at Old Navy after Christmas. I've wanted to add some more polka dots to my closet, and this scarf is the perfect addition. One could argue that I have too many scarves, but one would not be very smart to do that, would one?