La mode:
I can't believe Christmas is just twenty days away…time is flying by this year! This weekend was spent carol singing, movie watching, cocoa sipping, tree decorating, and (reluctantly) paper grading. And as usual, it went by far too quickly.
Cardigan: I Heart Ronson for JCPenney; blouse: Loft; jeans: Loft; necklace: Fenno Fashion via Lizzypunch giveaway; flats: Gap
It's time for Inspiration Monday once again, and today the inspiration photo is of the Duff sisters. I chose Haley's cozy outfit to recreate, simply so I could wear this sweater. It's one of my favorites, and in fact I wore it twice this weekend! Be sure to check out the Two Birds blog to see how Megan and Nora recreated these looks.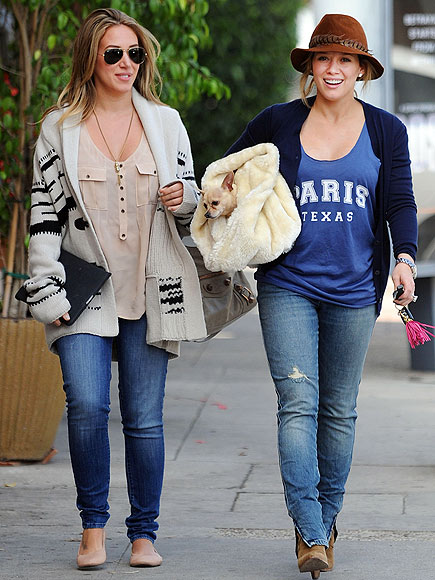 How did you spend the weekend?